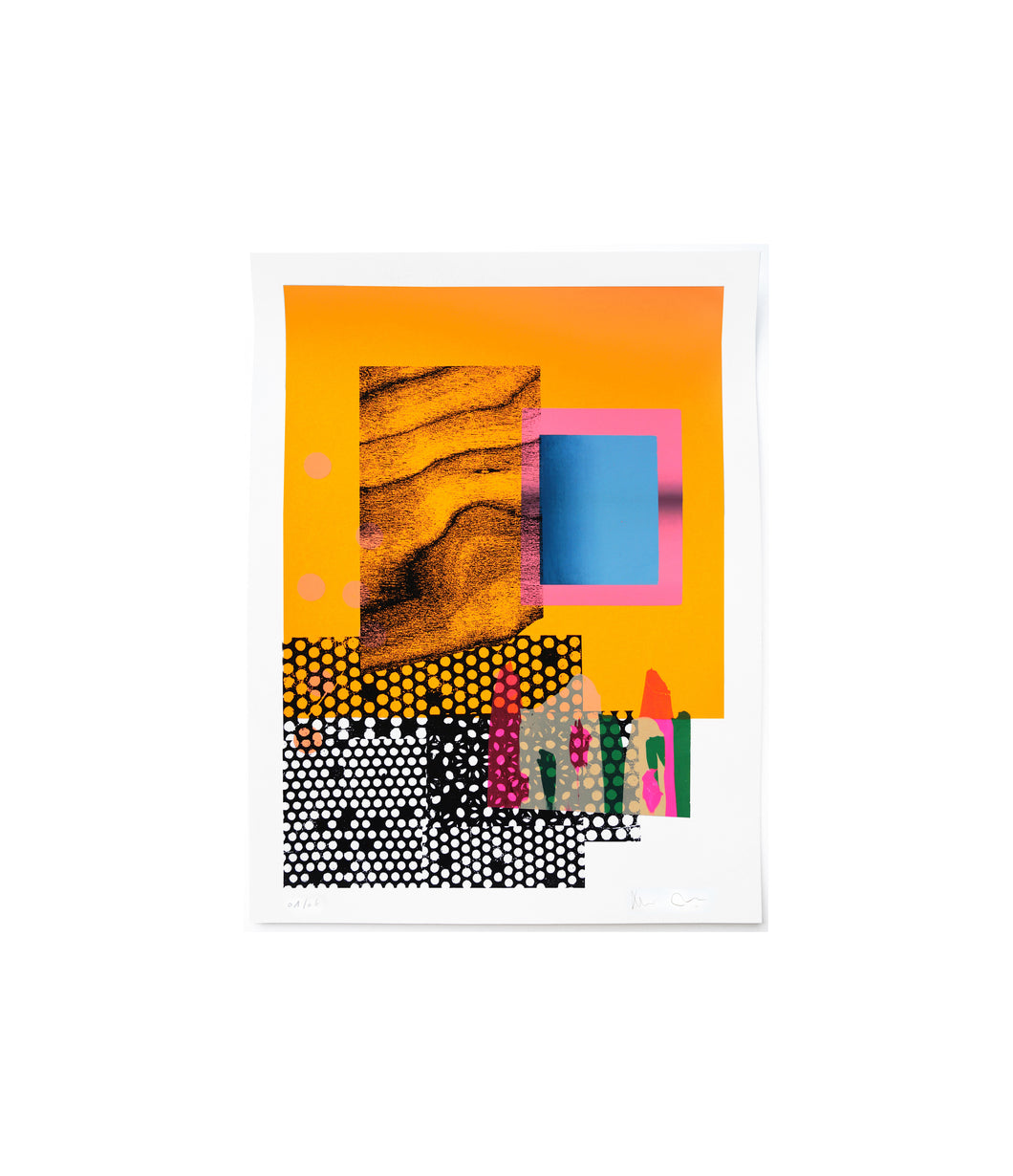 Screen-Print "Compose 03"
Regular price €85.00 Sale
Day-glow / neon light orange (see detailed pics for colour) and multiple colours, screen-print on 300g white paper.
40 x 30 cm, ed. 6, signed and numbered.

These silkscreens are hand-printed and they are irregular by nature. They contains colour marks, smudges and etc. Do not expect a slick computer print, more an unique painterly screen-print !

Shipped flat in an hard envelope.